Growing up, Zoe and her sisters always celebrated Christmas in Miami and wonder what Christmas would feel like with snow. Then, one day she asked her parents if she could visit her grandparents in Pennsylvania, while at the same time seeing snow.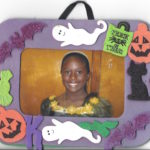 Zoe Hitt is a young lady who writes children books during her free time. She also has three older sisters. She is currently 15 years old and an author of two children book's titled: "Christmastime In The Sunshine with Coco The Magic Rock" and "Christmastime In The Snowtime with Coco The Sand Girl". These books were written mainly by Zoe and her older sister Alexandria, with the support of her other two sisters, Bria and Morocco. She has also contributed to the book "Child Survivors of Natural disasters: From Hurricanes to Earthquakes". 
Her dad needed some way to keep Zoe and Alexandria busy on their way to school. So, Zoe began writing creative stories in the backseat of her dad's car, along with Alexandria, on their way to elementary school. She was around 8 years old when she began to makeup characters, illustrate their journey and express her feelings. Somedays she would pretend to be the author, while Alexandria was the illustrator. And some days Alexandria would be the author while Zoe was the illustrator, to keep things fresh. In her mind she didn't see writing as boring or pointless, but as an outlet to profess her emotions. 
The first book, "Christmastime In The Sunshine with Coco The Magic Rock" was written to show how Kolby, one of the main characters in the book, celebrated Christmas in Miami Town. He also meets a special friend called "Coco" who is going to shake up his Christmas. When someone thinks of Christmas, they may also think of the white snow and the weather to be very cold. But unfortunately, in Miami that's not the case. Kids can't build snowmen, have a snowball fight or make snow angels. So what do they do? If you really want to answer this question, you have to read the first book! 
The only way to celebrate Christmas in the cold weather is to travel there, which the second book "Christmastime In The Snowtime with Coco The Sand Girl" talks about. Kolby gets a chance to finally experience "Christmas in Snowtime", while at the same time saving the day. Are you curious to find out what Kolby must protect? Reading this book will solve the problem to your curiosity. 
A special, magical character called "Coco" is introduced in both of the books, that play an important role. Do you want to know what's so special about "Coco"? If you read both books, you will.
Hello, my name is Zoe Hitt. Thanks for visiting my author page.